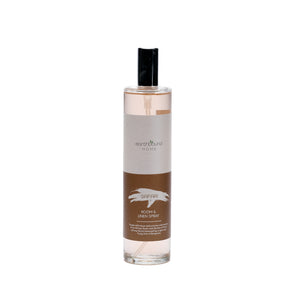 With Touches Of Neroli & Bergamot
Experience a journey through lands of striking bushveld scenery, with rolling plains and rugged escarpments and Nature at her best. Close your eyes and breathe in this fragrance and it's guaranteed to take right back to your favourite safari holiday!
With a burst of fresh, citrusy Neroli balanced by a grounding Bergamot, the Safari range combines these two essential oils into a zesty array of floral and earthy aromas reminiscent of a true African safari destination.
 Shake well and spritz your room or linen for a quick burst of fragrance.