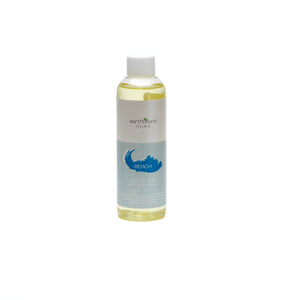 Days at the beach are for making memories. With coastal scents of sea spray, Jasmine and Mandarin, our Beach range combines the best of Citrus and Floral aromas with hints of Driftwood, Cedarwood, Jasmine and soft Musk. 
Our Earthbound Beach Natural Reed Diffuser Refill is guaranteed to transport your senses directly to a sunny day at the beach, with the sun on your face and the wind in your hair.
Keep away from breezy areas. We recommend rotating your reed sticks every two weeks.
Where quality meets science. Did you know that all of our Earthbound fragrance blends are made at 30% French Fine Fragrance Oils which means this refill mix is one of the highest oil blends. What more could you expect from Earthbound Lifestyle.