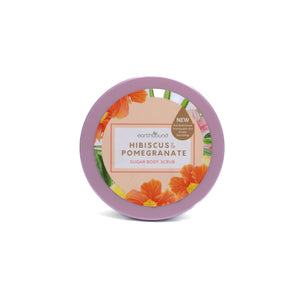 Our Earthbound Hibiscus and Pomegranate fragrance is a unique blend of Pomegranate, Cassis and hints of Mimosa with Hibiscus flower.
This specially blended Salt & Sugar scrub is one of the best body exfoliating formulations - which rids dead skin cells and also acts as a body polisher! Plus with Centella Asiatica it also provides instant skin repairing and moisturizing properties

About Centella Asiatica it improves scratches, burns, helps heal hypertrophic wounds, enhances collagen, acts as an anti-inflammatory agent for conditions like eczema, and more!