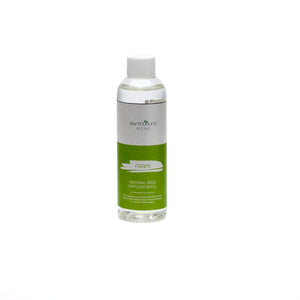 Miami, in the Sunshine State of Florida, is known as a fabulous destination for music, fine beaches and its colourful and varying culture, much like our very own Camps Bay.
This range was designed around extra hot, party filled summer days. We just love this fresh fragrance of Wild Water Lilies, dewy Melon, fresh Cucumber. Its such a lovely Summer Fragrance perfect for homes and also available in refreshing shower gels, hand washes and lotions!

Keep away from breezy areas. We recommend rotating your reed sticks every two weeks.
Where quality meets science. Did you know that all of our Earthbound fragrance blends are made at 30% French Fine Fragrance Oils which means this refill mix is one of the highest oil blends. What more could you expect from Earthbound Lifestyle.