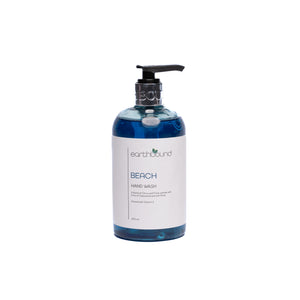 Days at the beach are for making memories. With coastal scents of sea spray, Jasmine and Mandarin, our Beach range combines the best of Citrus and Floral aromas with hints of Driftwood, Cedarwood, Jasmine and soft Musk.
The Earthbound Beach Hand Wash formula is delightfully fragranced and cleanses beautifully without leaving it feeling dry - ensuring your hands feel clean and moisturised.
For the complete experience we recommend using in combination with the Earthbound Beach Moisturising Hand Cream.