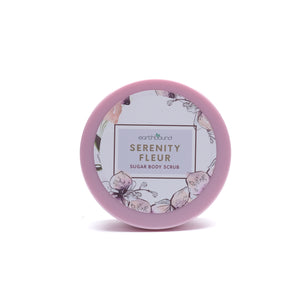 Our Earthbound Serenity Fleur fragrance is an exclusive blend of soft touches of Sambac Jasmine blended with rich Tuberose, Patchouli and beautiful Honeysuckle.
This specially blended Salt & Sugar scrub is one of the best body exfoliating formulations - which rids dead skin cells and also acts as a body polisher! Plus with Centella Asiatica it also provides instant skin repairing and moisturizing properties


About Centella Asiatica: it improves scratches, burns, helps heal hypertrophic wounds, enhances collagen, acts as an anti-inflammatory agent for conditions like eczema, and more!