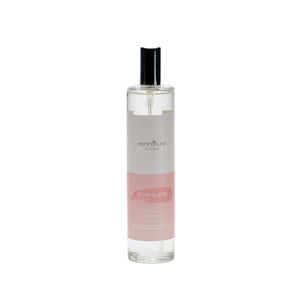 Our Rosa Suede Fragrance provokes the senses and conjures up memories in inexplicable ways. The significance of a fragrance that captures all of the emotion, dignity and joy of a wedding is immeasurable.
Incredibly intimate yet subtle, a bride's fragrance remains with her long after the ceremony is over. This fragrance is inspired by the true romantic with touches of Italian Rose, luscious Iris and hints of gentle Jasmine and velvet Leather.
A staple for every woman!
 Shake well and spritz your room or linen for a quick burst of fragrance.