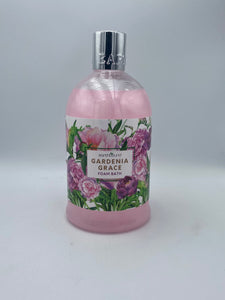 Our Earthbound Gardenia Grace fragrance is inspired by English Garden in full bloom with Peony, Freesias, Sweet Peas with a hint of Rose, Iris and soft noted of Amber.
Take a little time out with this foam bath which refreshes and cleanses.
Our Foam Bath formulations are Paraben Free, Sulphate Free, extra foaming, as well as soft & gentle on skin!