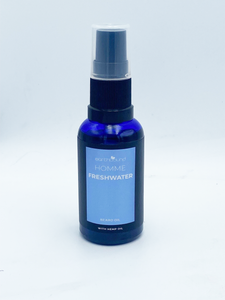 This non greasy Earthbound Freshwater Beard Oil has been blended with a Hemp Oil infusion makes our Homme Freshwater Beard Oil rich in essential fatty acids and Omega 3,6 &9 which are essential for healthy looking skin and hair.
Our Eartyhbound Homme - Freshwater Beard Oil tames even the roughest beard or moustache leaving it smooth and moisturized. This plant-based formula is made to protect, smooth and to nourish that Beard,
Our Formula is also paraben-free, phthalate-free and artificial colorant-free.