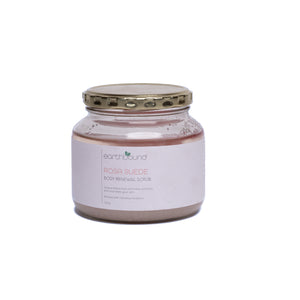 Our Rosa Suede fragrance is inspired by the true romantic with touches of Italian Rose, luscious Iris and hints of gentle Jasmine and velvet Leather.
This luxurious Body Renewal Scrub will leave your skin feeling silky smooth and beautifully polished. Made with a unique blend of Namibian Salt and a specially formulated Essential oils and fragrance that exfoliates, polishes and nourishes your skin.
We have also included Centella Reversa a well known Active that diminishes Scars, stretch marks and great for dry skin.
CENTELLA REVERSA™ is an active from natural Centella peptides that provides a global facial complexion improvement. Its regeneration properties and mechanism of action are based on unique plant growth factors that improve skin wrinkles and roughness and reduce red spots and pores
A staple for every woman!