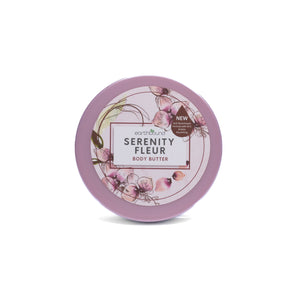 With soft touches of Sambac Jasmine, blended with Tuberose, Patchouli and beautiful Honeysuckle, there is something calming yet strong about this soft, yet powerful fragrance.

Our Earthbound Body Butter brings an invigorating indulgence to your skin. With milk proteins, Centella Asiatica and Vitamin E, our body butter leaves your skin nourished, hydrated and comforted and also offers skin repair and diminishes stretchmarks!
About Centella Asiatica: it improves scratches, burns, helps heal hypertrophic wounds, enhances collagen, acts as an anti-inflammatory agent for conditions like eczema, and more!